Children's Mickey & Minnie's Inflatable Soft Mountain Hire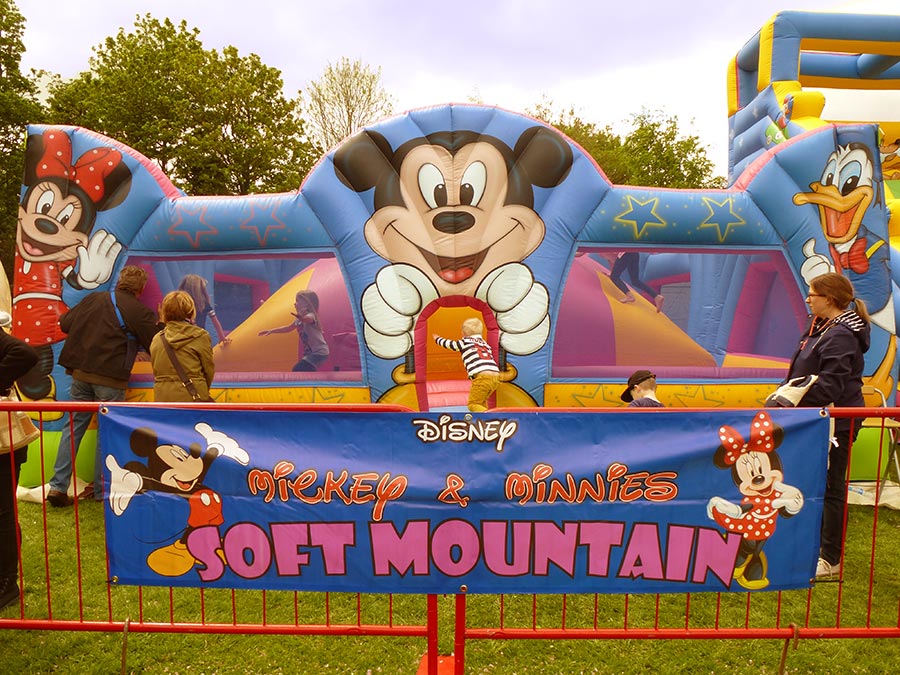 Mickey & Minnie's Inflatable Soft Mountain Hire
Mickey & Minnie's Soft Mountain is a great Inflatable Ride, fully enclosed and is great at wearing out your little ones! Brilliant bouncy fun, can you climb to the top of the mountain and slide down again?

Great fun for children up to 10 years!
Space Required: 26 x 26 ft
This ride takes up to 1 hour to set up.
To hire this Mickey & Minnie's Inflatable Soft Mountain, call us on 07789 742665 or 07825 955494 or Email us